More about the product
How to arrange:
1. Place an order on the website
2. We will contact you in a convenient way and clarify the denomination of the certificate
3. You can use the certificate on any convenient day.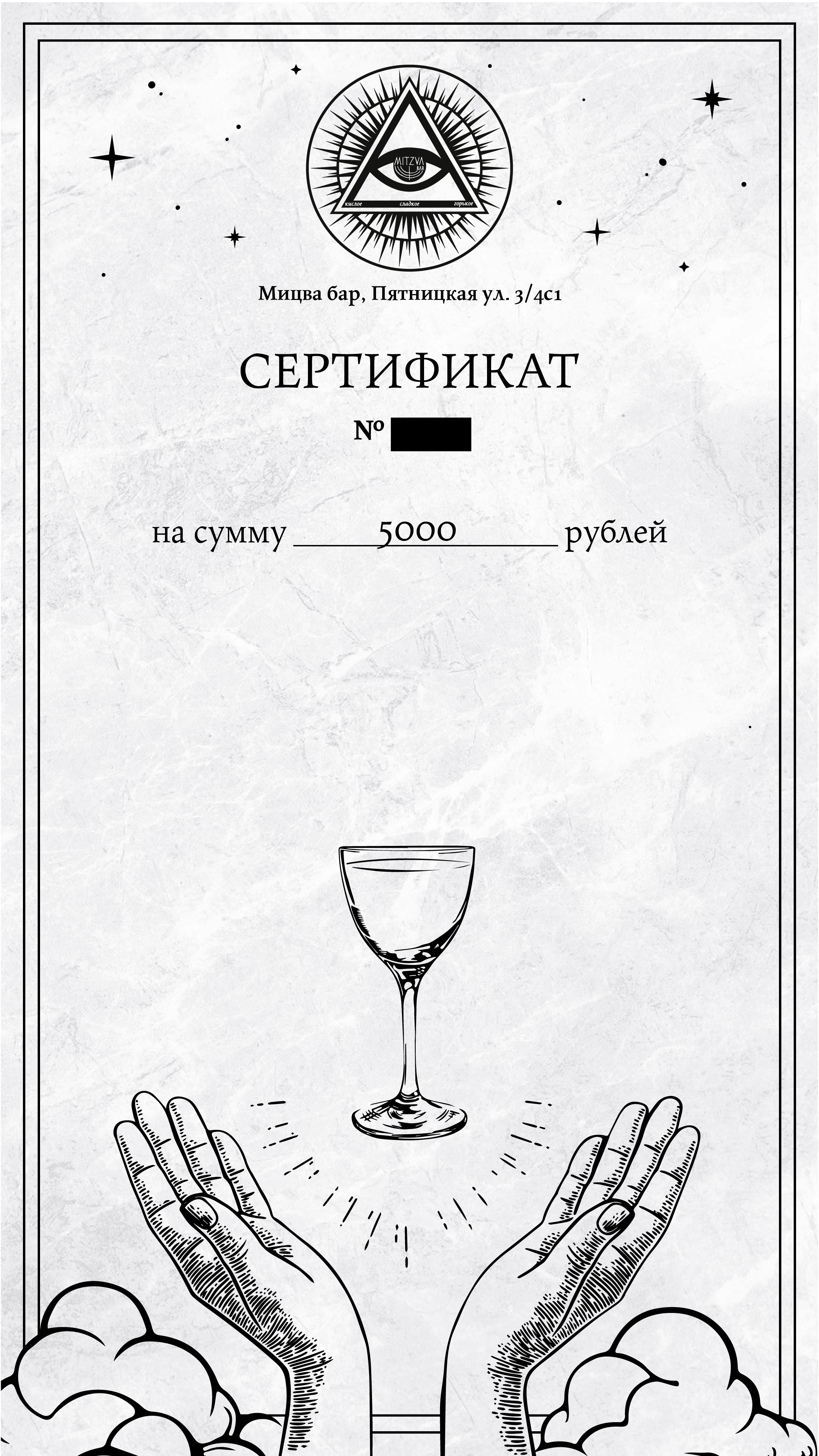 Certificate
Шалом!
Вы можете заказать сертификат на любую сумму кратную 1000.
Оплатить можно онлайн, вы получите код вашего электронного сертификата, а при желание сможете при посещение бара взять физическую копию!!
1000₽